Now, I'll be honest. I'm not a big drinker of anything alcoholic, let alone mulled wine. Given my natural propensity to spill things, I don't drink red wine EVER. But, I got a two-can-dine meal deal from M&S, so I took the bottle of wine and bought a little packet of their mulling pot pourri (I don't care, that's what it looks like).
I didn't take a photo of the sachet, basically it does look exactly like Pot Pourri (you can see the contents of it in the pan in one of the photographs). I read a number of methods online . . . and then basically made my own up! It didn't quite work, but what the hell.
This was the wine I went for: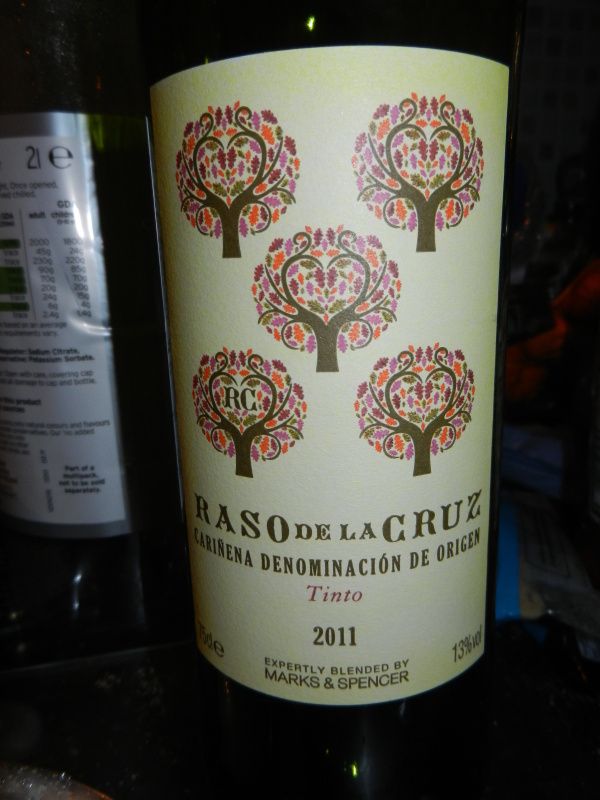 I started off with 100g of sugar, and the sachet contents in the pan. I added just enough water so that everything was just wet, and heated it on the stove until the sugar melted into the water and went syrupy. I carried on stirring for a few more minutes, and then poured in the wine. The instructions I had said to heat for 20mins. Well, after 20mins it still tasted WAY too alcoholy (I don't like wine, and having tried it before I mulled it, it still tasted way too much like that!) so all in all it cooked for about 45mins. During that time I eyeballed a bit more sugar in, so there was probably about 150g in altogether.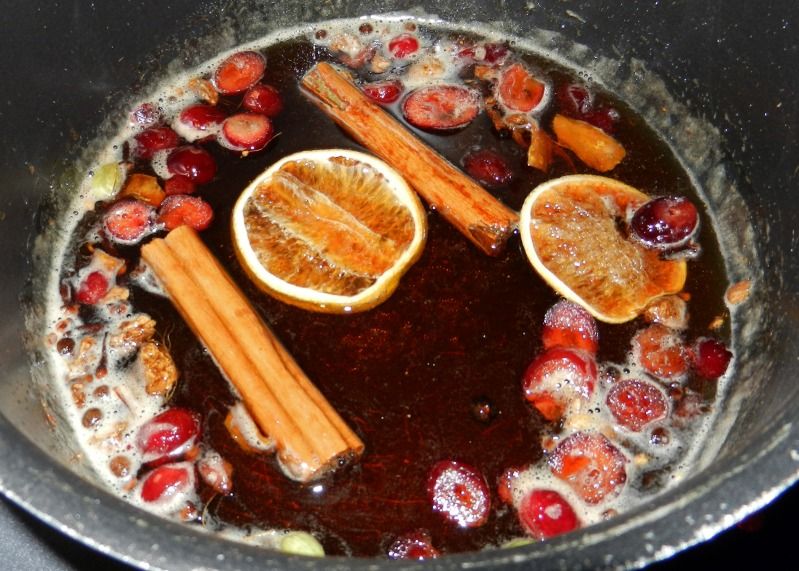 Surprisingly, once it had cooled and I put it back into the bottle (storage issues!), it was far too strong and syrupy to drink, almost like drinking Ribena without water. However, this gave me a genius idea, and without further ado I bring you . . .
The Mulled Wine Spritzer!
Trust me, it is delicious, (probably) alcohol-free and fantabulously Christmassy.
I will be freezing the rest of the mulled wine in ice cube trays so that I can thaw a few cubes whenever I fancy a spritzer, and just add lemonade!